A 15 minute interactive lesson with Prof. Mike Wheeler
Derek Sanderson and the World Hockey Association
Section 1 of 15
Imagine a recruiter Cold-calls you, touting the possibility of an offer "that will be worth your while." What's your next step?
Section 3 of 15
There are a few things you should know about Derek Sanderson. In 1968 Sanderson won the NHL (National Hockey League) Rookie of the Year award. Two years later, he helped the Boston Bruins win the Stanley Cup, the championship trophy of the NHL. The Bruins won the Stanley Cup again in 1972.

Sanderson quickly became known in the NHL as one of the league's rising stars and won over the Boston fan base. He may have lacked the finesse of his legendary teammate Bobby Orr, but he made up for it with a hard-nosed playing style and a remarkable ability to be in the right place at the right time.

Off the ice, Sanderson enjoyed a life in the fast lane. In Boston, he became a larger-than-life personality. He even teamed up with Joe Namath of the New York Jets to purchase a bar on trendy Newbury Street in Boston. A local celebrity, he spent most nights pouring drinks for friends and fans.

On the national stage, Sanderson's popularity and star recognition grew as well. He appeared regularly on nationally-televised talk shows, hosted a short-lived regional talk show, and even appeared as himself on the silver screen. Impressive.

Both on and off the ice Derek Sanderson was at the top of his game, but he also may have been burning the candle at both ends.
Section 4 of 15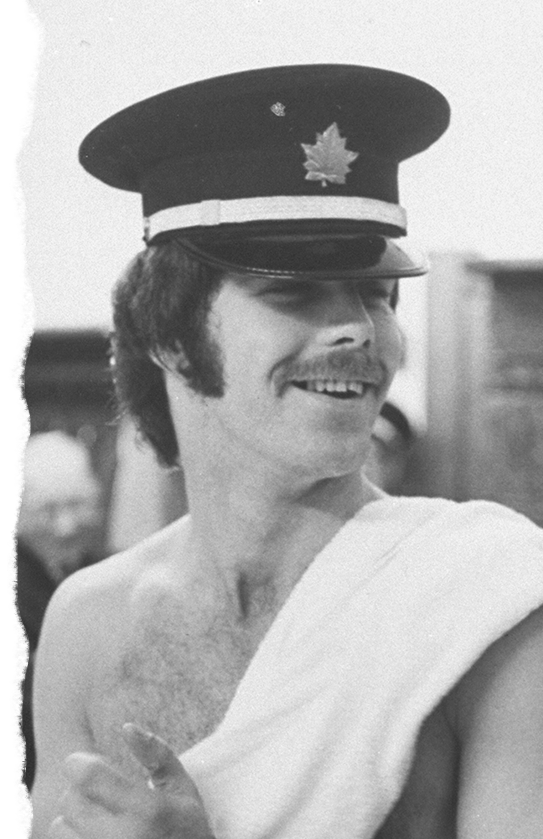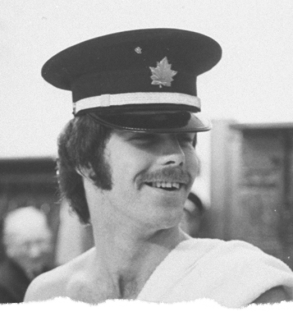 They said I was the Joe Namath of hockey. I'd say Joe Namath was the Derek Sanderson of football"
-Derek Sanderson
Section 5 of 15
How much do you think Sanderson's teammate, the legendary Bobby Orr, made the previous season?
Section 6 of 15
The World of Derek Sanderson
Section 7 of 15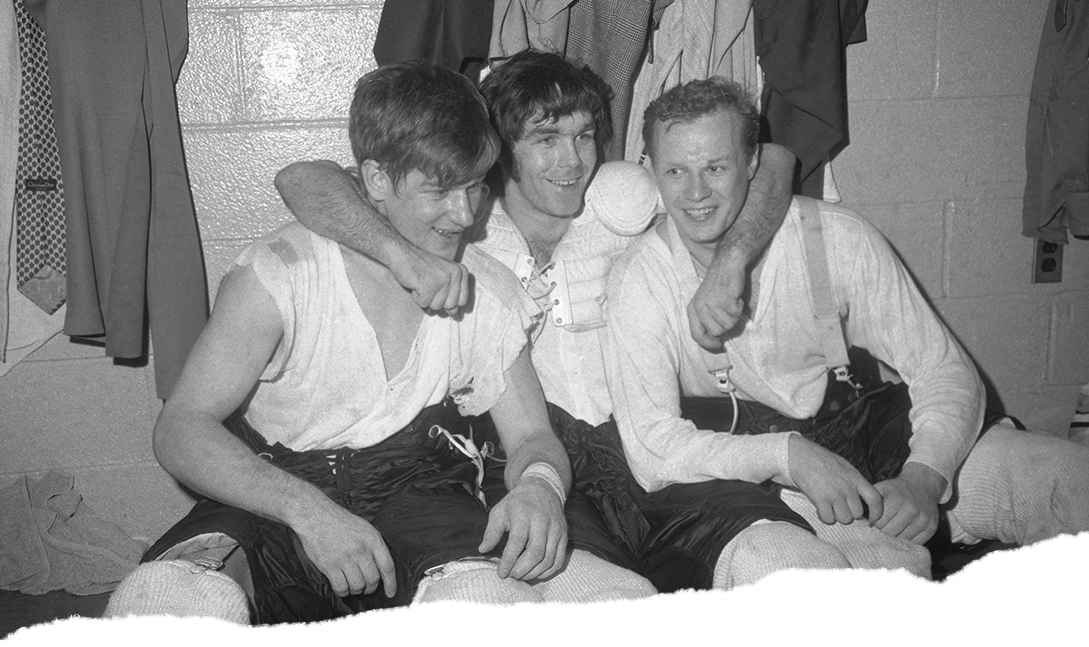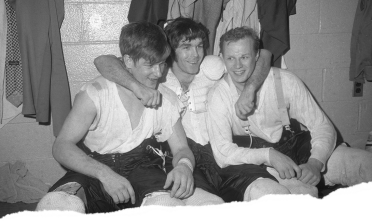 Bobby Orr
Sanderson's teammate Bobby Orr was paid $200,000 in the 1971 season, the first year of a reported five year, $1 million contract with the Bruins. This was incidentally, the first million dollar contract in the NHL.
Section 8 of 15
Let's say Sanderson is negotiating a three year contract. How much do you think he should ask for?
To work with the slider use double tab than drag. After dragging, if you don't hear the value, go next, to the slider input to hear the value.
Section 9 of 15
What is your rationale? What general advice would you give him?
Peer responses
" "

You are a rising star but you also have other factors: loyalty, perceptions of the fans, and state of development. Ultimately, this is about supply and demand, and perceptions as much as it is about reality. You need to find out what people think you are worth without giving away your value.
" "

He is starting from a position of power and he is passionate about the sport. Second, he needs to start high and find other non-monetary benefits that could be used to negotiate the cash salary. One example, car service, vip louge at his favorite restaurant. These are all things that he is currently paying for out of pocket that would become tax free if they were services provided by his organization.
" "

Think of the salary he wants to get independently of the other players' salaries. He should focus only on how valuable he is and what added value he can generate for the team.
" "

Prepare for a few alternatives; know his top and bottom line of benefits he would like to end up with.
" "

Put your number out there and close your mouth!
" "

Make sure you are being treated fairly and stick up for yourself to get the salary that you deserve. Having said this, don't make it all about the salary. Quality of life, life work balance, team chemistry and legacy are all important components when evaluating an offer. Jumping for the highest possible salary will likely mean you are sacrificing some of those other components and it probably isn't worth it. Let's not forget economics. When you are making massive amounts of money, the marginal value of each additional dollar above specific thresholds is significantly less to most people.
Section 10 of 15
The Negotiation: Part One
Section 11 of 15
Hold on! $2.3 million over three years? That's over $700,000 a year; a huge increase. What should Sanderson do?
Section 12 of 15
The Negotiation: Part Two
Section 13 of 15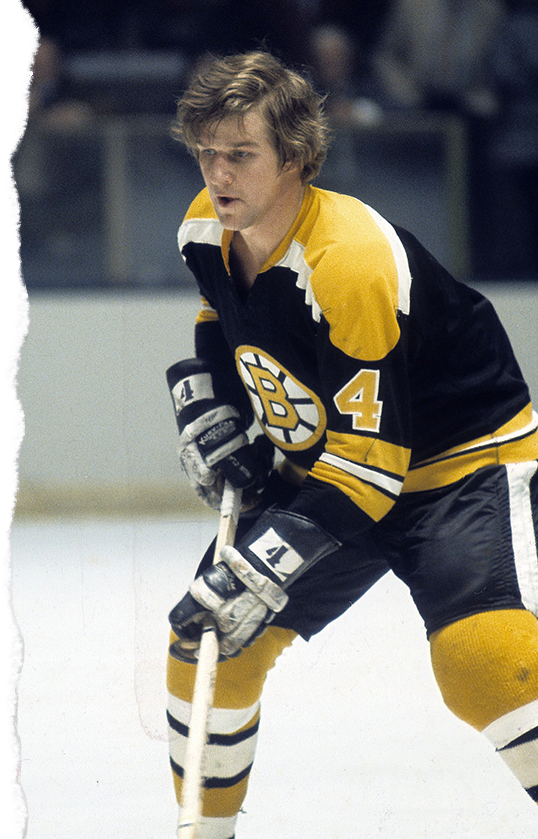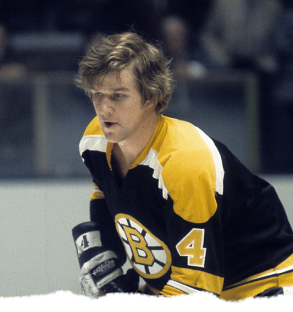 The upsetting part was that I was approached by a WHL team, and they didn't offer me as much as Derek"
-Bobby Orr
Section 14 of 15
Consider your next salary negotiation, or recall one from your past: knowing Derek Sanderson's story, what would you do differently?
Peer responses
" "

Pause before I make a decision and buy some time to think through the situation. It's good to plan, but there is a chance that negotiation might not go as per plan: it's important to be patient and be open to information as it becomes available.
" "

Interesting question. The answer will be based on the cultural aspects of the individual/country. In Asian countries loyalty is still considered highly in some organizations.

But learning from this episode, I'd like to do the following:

1.Keep quiet. Buy time.
2. As a strong performer, set expectations accordingly.
3. Let the choice of first refusal be on the other side.
" "

The last time I negotiated my salary, I took the first counteroffer I received from the prospective employer. After hearing this story, I think it could have been beneficial for me to hold out for another round of negotiation.
" "

I would've went in prepared. When I go into a meeting, there's an objective. I'd clearly define that objective and then I'd draft, build-out and refine my position. I'd also consider how the other side would react to my position and I'd prepare objection handlers accordingly. I would also try to visualize how the other side would approach the negotiation; what are their parameters for negotiation? How far are they willing to go during negotiation? At what point will they walk away?

My framework would ultimately build upon, what do they value? How much do they value it in terms of dollars? How can I increase that amount? I would always start with a high-anchor above my desired salary and work from there.
" "

Let them negotiate for me and keep quiet.
" "

I was only ever offered a salary as my first job. Like Derek Sanderson, the initial offer was above my expectations; and, any silence I had was surely ruined by a slight grin that I was trying to subdue. If I had to go back, I would have mentally prepared for anything. I also would have used silence to my advantage and tried to think outside the box for alternate forms of compensation.